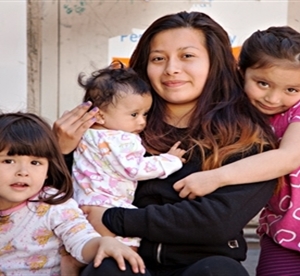 Transitional Housing Program for people in need
Most families move into our Hamilton Family Center's Transitional Housing Program (THP) from an emergency shelter where they have only the most basic belongings. At THP, the units are like apartments. Furniture is in the unit, but we like to provide new bedding, towels, and basic kitchen supplies to each family as they move in. Invest in a family by providing these basic supplies so they feel welcome in this temporary home, and have the items they need to eventually move into their own place.
Hamilton Family Center was established in 1985.
The mission of Hamilton Family Center is to end homelessness for families and individuals in the San Francisco Bay Area.
They break the cycle of homelessness by helping families move quickly back into stable homes to restore the foundation for healthy family lives.
Hamilton Family Center prevents evictions, provide temporary housing, help families to become permanently re-housed, and support healthy development of children and youth experiencing homelessness.
You can help Hamilton Family Center here: http://gooddler.com/Wishlist/10036
Donee:
Hamilton Families
Publish date: February 4, 2015