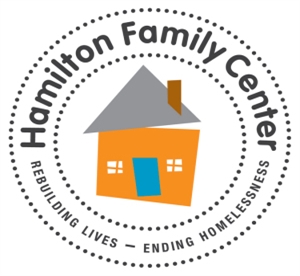 Did you know that nearly 270,000 California public school students experienced homelessness during the last school year, with 20,000 of them here in Bay Area?
When we as a society think about homelessness, most of the time we envision a mentally ill drug addict who chose homelessness as a lifestyle and no intervention is able to help him to start a new life. However, a reality is far from that. Did you know that nearly 270,000 California public school students experienced homelessness during the last school year, with 20,000 of them here in Bay Area? That is a staggering statistic.
"Diane is a single mother who not long ago was working as a waitress and living with her 13-year-old daughter Monica in a one-bedroom apartment in San Francisco. When Diane's work hours were cut, she and Monica were evicted from their apartment, homeless for the first time in their lives. Diane was concerned for Monica's' safety and emotional well-being. She didn't know where to turn for help at first, but thankfully Hamilton Family Center has been able to help. They moved into Hamilton Family Emergency Center, 60-day shelter that provides homeless with a place to sleep, three nutritious meals a day, crisis intervention, on-site medical care, and an educational and recreational program for their children. Diane enrolled at City College of San Francisco and will soon graduate with an Associate Degree in Medical Office Assisting. Diane has also started a savings plan and is looking for a job to use her new skills. Living at Hamilton Family Residences, Monica participated in Project Potential, our program for children and youth, where she received tutoring and homework support. She made friends easily with the other teens. Her grades are back up and she was recently accepted with a full scholarship to a local private high school!"
Many low income families in San Francisco Bay Area struggle with rising costs of housing. They find themselves unable to pay rent and end up on the streets. Most of these families have school aged children, who end up sharing a burden of homelessness with their parents.
"Patricia came to the First Avenues program after staying at Dream House, a transitional housing program for survivors of domestic violence. During her time at Dream House, Patricia was very motivated to find stable housing for her and her family and used the Rental Subsidy and Move-In Assistance programs to find and move into an apartment in San Francisco. Although Patricia considered finding housing for her family a tremendous accomplishment, she knew she would need to increase her income to be able to maintain her housing after the subsidy ended. Patricia then made the decision to enroll in the Dental Assistant Program at City College San Francisco. Although the Dental Assistant program was a little tough, Patricia continued to work hard with her teachers and case managers on school work, budgeting, and finding additional resources for her family. Patricia attributes the majority of her success to the stability she was able to have while in the First Avenues program. "
Hamilton Family Center is one of the organizations in San Francisco that serves homeless families and families most at risk of becoming homeless. They offer a variety of services. First Avenue program offered by Hamilton Family Center helps to return families to independent living and to assist families and individuals to maintain their housing. The center is also able to offer temporary shelter while offering comprehensive support that includes employment, life skills training and much more. Success stories that staff is able to tell show how little help and focused support can go a long way and give families hope and future.
Donee:
Hamilton Families
Publish date: December 24, 2014