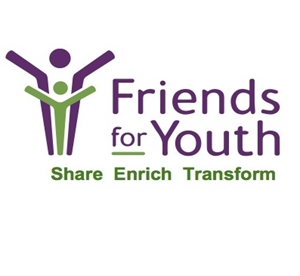 Donating a Gift of a Better Future
Who did you want to be when you were a child? Did you have a dream of one day becoming an astronaut, a ballerina, NBA player, a teacher? Most of us had some pretty fancy desires that were fuelled by the adventures of heroes from popular shows.
When I first heard that a 10 year old girl Stacy* wanted to clean airplanes when she grows up, I couldn't believe it. What? To clean airplanes? Yes! Stacy, a shy little girl from a single parent family was just recently assigned a mentor by Friends for Youth (FFY) at that time. Her adult mentor, a very successful business savvy woman Anna*, in one of many conversations about dreams and future, was able to extract a reason for such a unique desire. "Because my friend's mom cleans airplanes and she found iPod that she was able to keep, isn't it cool?" But just a few months later, it all changed. Stacy now wanted to become a business owner. I later found out that Stacy's mom, a single mom, worked 3 jobs to support the family and didn't have time and financial means to expose the girl to everything that San Francisco Bay Area had to offer. Stacy's school teachers thought she would benefit from having an adult mentor and referred her to FFY's office in Redwood City, where she was matched with Anna. They were right. Everyone saw positive changes in Stacy. Her grades started to improve, her outlook on life became positive, she started to dream big and developed a vision for her family and siblings. Weekly meetings with Anna under guidance and support of staff of Friends for Youth brought a life lasting positive change in Stacy's life. By donating her time as a volunteer at FFY, Anna was doing much more, she was donating a gift of a better future.
This is just one out of hundreds of stories that FFY's staff can tell you. Serving youth-in-need in San Mateo and Northern Santa Clara Counties, their mentoring program matches youth with adult volunteers. The youth in the program are referred by teachers, counselors, therapists, social workers, and other youth professionals. Their youth are youth-in-need, meaning they may be facing problems at home with their families, struggling at school, or experiencing issues in their neighborhood. These young people are ages 8-17 and need a positive and supportive adult in their lives. Volunteer mentors serve as a friend and role model, making a significant and measurable difference in a young person's self-esteem, social skills, school performance, and decision-making skills. They are donating a gift of a better future.
*All names in this story have been changed
Donee:
Friends For Youth
Publish date: July 7, 2014